Click the name of any organization listed below to go to their web site:
Organizations Promoting Sustainable Land Use:
Policy Makers:
Clear Creek County Government
The official site of the county government. Good source of contacts, meeting notices, agendas, and county projects.

Clear Creek County Planning Commission
The Planning Commission's mandate is to advise the Board of County Commissioners on the best land use of Clear Creek County lands, for the benefit of the County and its inhabitants, which includes indigenous wildlife. The Planning Commission considers historical use of the land, current use, and best possible use in all its land use decisions and recommendations to the Board of County Commissioners.
Sources of Information:
Sustainability: A Comprehensive Foundation
Text book introducing first and second-year college students to this expanding new field, comprehensively exploring the essential concepts from every branch of knowledge - including engineering and the applied arts, natural and social sciences, and the humanities. As sustainability is a multi-disciplinary area of study, the text is the product of multiple authors drawn from the diverse faculty of the University of Illinois: each chapter is written by a recognized expert in the field.

Clear Creek County Map Statistics
Statistics about Clear Creek County from the federal government's data bank.

Clear Creek County Quick Facts
Statistics about Clear Creek County from the Census Bureau.

Guide to Census.gov

Page that provides citizens with guidance on getting the most of the Census website.


Fodor and Associates
An urban and regional planner who understand a broad range of issues surrounding sustainable land use

Better Not Bigger
The best overall book about the issues surrounding growth and development.

Farmland Information Center
A wealth of quantitative studies about sustainable land use practices

Living Wage Calculator
Suggests an hourly wage for residents of Clear Creek County, and other areas in Colorado, that would provide a decent living-- one that is higher than the poverty level or the minimum wage. Can be compared to living wages in other communities. Includes a calculator so that you can change any of the assumption.

Planning Commissioners Journal
Infromation for Planners and Planning Commissioners

Colorado Public Interest Group
A group that takes stands against special interests. Articles change as issues arise. Some deal with land use issues and preserving natural areas.

Headwaters Economics
An economics research organization. The site contains reports on the economic impact of various initiatives in and around Colorado, and in other regions.

An Opportunity for Public Land Counties
An article about the Secure Rural Schools act, that explains an additional source of funding that is available for schools in counties where there is substantial public lands (such as national forests or parks) that do not produce tax revenues to school districts.

Impact of Gun Clubs on Property Values

An article describing the negative impact on Gun Clubs on nearby property values, with an explanation of several of the causes of that impact.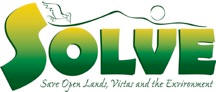 Save Open Lands,
Vistas and the
Environment