Join SOLVE :
Fill out & print the donation form, click here.

Whether you support us with your time, energy or resources, we need your help.

Attend SOLVE meetings the 3rd Tuesday of every month.

Support SOLVE fundraising.

Whatever you do, get involved.

Don't remain silent. Spread the word that citizens are standing up for good land use.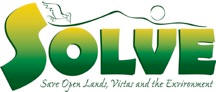 Save Open Lands,
Vistas and the
Environment